04/11/2016
FIMS Team Physician Course from 28-29 September 2016 in Ljubljana, Slovenia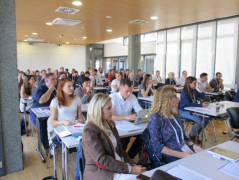 The Turkish Sports Medicine Association (TSMA) has organized an international FIMS Team Physician Course on 28-29 September 2016, just before the 34thWorld Sports Medicine Congress in Ljubjana, Slovenia.
Fifty-nine physicians with different backgrounds and experience participated in the course. In the overall evaluation of the course, participants were satisfied with the topics taught and discussed, which included musculoskeletal assessment, tips for travelling teams, management of field-side emergency situations and injury prevention.
At the same time, it became clear that participants have high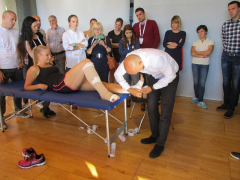 expectations of organizers and sports medicine associations, whether national, regional or international. They are looking for more advanced courses and continuing (sports) medical education to update their backgrounds in order to be able to cope with different demands from the sporting society in general.