Sport Med FIFA Medical Centre of Excellence - Zapopan, Jalisco - Mexico
Sport Med FIFA Medical Centre of Excellence - Zapopan, Jalisco - Mexico
Sport Med Guadalajara
Sport Med has been working since 1998 in the sports medical arena with athletes or teams, either in the evaluation for sports or in surgical treatment as required. This is a 10-bed ambulatory patient clinic and a leader in sports medicine in the West of Mexico, having surgical, clinical and sports performance evaluation all around the year, from professional to amateur and youth athletes.
The clinic is divided in different areas working together:     
Sports Traumatology - we have Ortho and Trauma professional medical doctors with a high level of training to offer medical care in Sports Traumatology. but also coverage of sports events attending to sports medical emergencies on week days and week ends.
The Physical Therapy department includes a swimming pool with full equipment. Their Rehabilitation expertise is widely recognized for helping to get back to sports and  daily activity from recreational and professional athletes to not physically active patients with chronic disease.
Hospital. This  fully equipped medical facility includes 2 operating rooms, three recovery rooms and 10 hospitalization rooms equipped with air condition, HD TV and internet access.
We carry out sport evaluation in the facility and on the field with pre-participation screening test, evaluation of  sports injuries to develop prevention programmes for particular cases. Our specialist are orthopaedic, physical therapist, neurology, cardiology, psychology, nutritionist and Sport Medicine. The Nutrition Department include a sports nutritionist for special population(diabetes,hypertensive patients, etc.) and also an sport phsycologist  working with top athletes for training in the mental aspects of competition but also with patients in the physical therapy area to keep their adherence to the therapy programmes.
The Hand and wrist surgery unit is a very specialized area that works with state-of-the-art equipment and it is focused on hand and wrist pathologies.
The academic courses and anthropometric workshop have been running for more than 7 years and we offer them in Mexico City, Guadalajara and Monterrey in partnership with regional and national Universities in each region.
Our mission is to deliver the best support and medical care for our patients through excellent service, modern technology and qualified medical and technical personnel.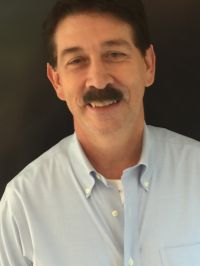 Director Francisco Arroyo says: "Throughout my university and professional career I have been associated with sport. Many of the positions I have had in the past either as President of the Hispanoamerican Association of Football Medicine, Member of Latin American Council of Science Sports for 15 years ( GSSI ), etc. until today as Medical Officer of Doping (DOC ) and medical instructor football medicine in FIFA - all of them have given me the experience to know that a medical system moves through its members and the International associations related to this system, because this is where it is held the latest in programmes for prevention, evaluation systems and the latest treatment for athletes."
Your contact at the Sport Med FIMS Collaboratiing Centre of Sports Medicine in Guadalajara is
Francisco Arroyo MD.                                                                                                            
Medical Director
Ave. Patria 1401
Col villa universitaria zapopan jalisco
Mexico 45110