04/10/2016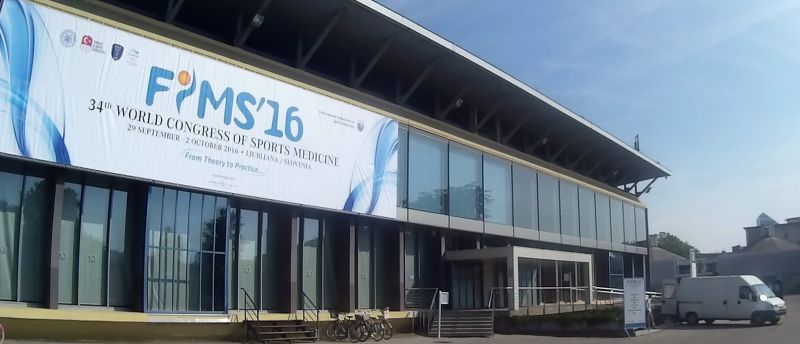 34th FIMS World Congress on Sports Medicine, Ljubljana, Slovenia
The 34th FIMS World Congress on Sports Medicine will remain in every attendant's mind for its high-quality scientific and clinical content. After the location had to be moved from Istanbul, Turkey, to Ljubljana, Slovenia, only a few months before the event, the organisers quickly adpated to the new situation. In an exemplary partnership with the Slovenian Sports Medicine Association under Dr Petra Zupet, the Turkish Sports Medicine under leadership of the Organising Committee with Prof. Emin Ergen as President, Dr Buelent Uelkar and Dr Metin Erguen were able to set up an exceptional event. 
Six hundred participants from all over the world had the opportunity to listen to the opening lecture on healthy lfestyle promotion by Prof. Willem van Mechelen, eight keynotes by carefully selected international experts in their field. In 23 sessions and 22 workshops, 115 speakers shared their knowledge and engaged in discussions with participants. The programme was complete with 80 open communications and 138 posters. A specific part of the congress was dedicated to the second Athlome Symposium in continuation of last year's first symposium on Santorini, Greece.
The 218 abstracts will be published in the British Journal of Sports Medicine, FIMS' official journal.
The FIMS Team Physician Course and a Musculoskeletal ultrasonography course went into details of daily practice, engaging 77 participants.
The congress was awarded with 15 CME credits by the European Medical Specialists Union (UEMS).