02/10/2016
Opening Ceremony of the 34th FIMS World Congress of Sports Medicine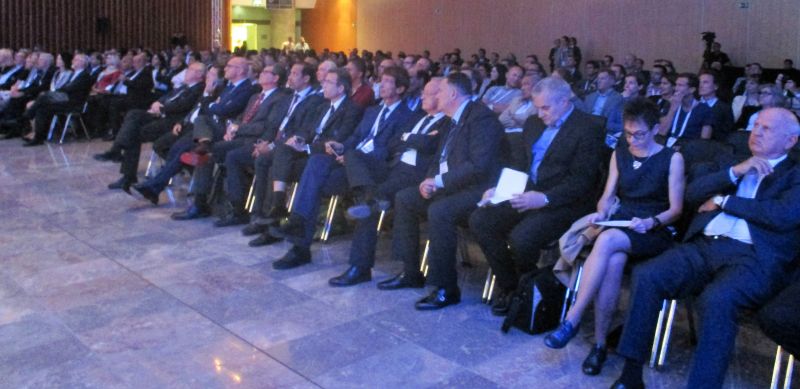 The opening ceremony of the 34th FIMS World Congress of Sports Medicine took place in the evening at the Aspetar Hall of the conference venue as the largest lecture hall. A number of high-level public officials offered their greetings to the congress participants: Ms Nina Pirnat, State Secretary,  on behalf of Minister of Health Ms Milojka Kolar Celarc; Associate Professor Boro Štrumbelj, Director of Sports Directorate, on behalf of Minister of Education, Science and Sport Ms Maja Makovec Brencic and Mr Tjaša Ficko, Deputy Mayor of Ljubljana took the opportunity to present their beautiful city and home country and underline the importance of the event being held in Ljubljana. Representative of the Olympic Movement were Mr Bogdan Gabrovec, President of the Slovenian Olympic Committee; Mr Janez Kocijancic, Acting President European Olympic Committees and finally Dr Ivo Ferriani, IOC Member, Italy, all stating their support for sports medicine as an integral part of athlete performance and health.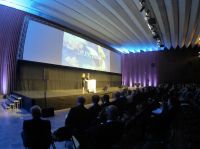 Adding both local flair and athletic performance  to the ceremony, a group of young Slovenian dancers performed own choreographies. The ceremony closed with speeches by Associate Professor Petra Zupet, President of the Slovenian Sports Medicine Association, Prof. Buelent Uelkar, President of the Turkish Sports Medicine Association and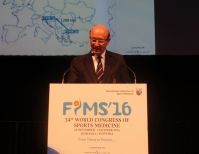 Professor Emin Ergen as Co-Chair of FIMS2016 and President of the FIMS Education Commission prior to the FIMS President Professor Fabio Piggozzi officially opening the academic part. He once again underlined his appreciation for the exceptional work done to achieve the short-notice move of the location of the event from Turkey to Slovenia and the outstanding work done by both member associations.
Professor Willem van Mechelen then delivered his opening lecture titled "Healthy active lifestyles: self-regulation and self-responsibility or Nanny knows the best?" reminding the audience that there was no need for more research to prove the myriad of beneficial effects of exercise for the broad public, but a need for smarter and more effective implementation of programmes.